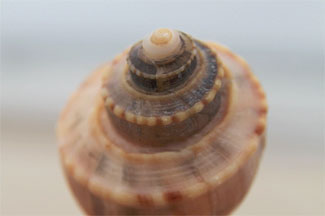 Free DownloadFree Discovery Call
About Dave Markowitz: Intuitive Healing Facilitator, Guide, Author, Speaker
How Dave Became "The Empath Guy"
IT ALL STARTED...
You know when the Universe sends you a message repeatedly and from multiple sources?
Of course you do.
Dave Markowitz had been told he is an Empath by many people over many years, but it wasn't until he had a clear, direct experience that he began to understand what that meant and how that could benefit his clients.
He was invited to a friend of a friend's birthday party that consisted of going to seven bars in seven hours on a party bus. And, at the end of the night Dave was drunk. Not uncommon, right? Well, except that he hadn't drank anything but water the entire evening!
In fact, Dave hadn't drank alcohol in years; he pretty much avoided the bar scene because his intuitive and empathic skills made those types of environments a rather unpleasant experience. Oftentimes in any type of group setting, he found himself getting drained, feeling confused, or even anxious.
Sound familiar?
Dave says that most of us were never taught how to healthily deal with the gift of being Highly Sensitive. He adds that we had to unconsciously devise coping mechanisms to make certain situations more bearable. And some of us consciously applied methods that seemed effective but still left us facing our very same challenges all over again.
The patterns we created to preserve the self and even the tools we're told to use (putting up a wall, encasing the self in light, etc.,) are good in the short term, but over the long term they can block us from:
long-lasting healing;
higher guidance;
opening the self to having what we want; and
connecting with others, the higher self, and with Spirit on a deeply profound level.
In fact, those same patterns of walling can make us chronically unwell because they are based in fear.
There is hope for Empaths & Highly Sensitive People (HSP) to not just heal, but to also thrive in a world that typically doesn't understand us… and to do so from a place of love rather than fear!
Dave has worked with thousands of Empaths & HSPs. And by following the steps he intuited, healing is not only possible it's the norm. He'll lovingly guide you in fine-tuning your empathic abilities so that these talents can be used as gifts rather than seen as a burden. Dave will teach you how to not be a sponge of others' energies and how to heal what you've already accumulated.
By healing ourselves first, we're then more present for others. When using Dave's tools, our mere presence becomes a beacon of possibility and an invitation to healing and wholeness for all.
Dave Markowitz, Intuitive Healing Facilitator, Guide, and Bestselling Author, shows you how to transform illness into vitality, and illuminates confusion into clarity.
Rèsumè Highlights
Dave is a faculty member of the Shift Network, the world's largest transformational education, media, and events company—alongside Michael Beckwith, Gregg Braden, Anita Moorjani, Ram Dass, Dr Judith Orloff, Wendy De Rosa and many more.
Dave has shared the lecture bill with Deepak Chopra and Gary Null.
His work has been endorsed by bestselling authors, healers and teachers Lee Harris, Shirley MacLaine, Lynn Andrews, Dannion and Kathryn Brinkley, Karen McPhee, Dr. Meg Blackburn Losey and more.
Dave can hold a space of the highest vibration so that you—not just your pain or illness—are seen, heard and held in the highest light. Unconditional love, true compassion, and a heart-felt connectedness are incorporated along with elements of numerous energy healing techniques and modalities so that you receive exactly what is needed at the perfect speed, intensity and duration for you as an individual—and not what works for everyone else because you are unique and so are your healing needs!
Dave's first book, Healing with Source reached number 3 in its category on Amazon.com in its first week, September, 2010!
His second book, Self-Care for the Self-Aware: A Guide for Highly Sensitive People, Empaths, Intuitives, and Healers hit number 3 in its category in October 2014; has been in the Top 20 in its category on Amazon for 41 consecutive months by "word of mouse" alone; is the number 1 rated self-published book on the subject with a 4.4-Star average rating on Amazon; and most importantly, has transformed thousands of lives!
Dave's third book, Empathipedia: Healing for Empaths & Highly Sensitive Persons is called the "comprehensive manual on the ABCs of successfully navigating life as an empath or highly sensitive person" by NY Times bestselling author of Saved by the Light, Dannion Brinkley. Empathipedia goes significantly deeper than prior writings and empowers the reader with the most powerful, transformative, heart-opening tools to date. Empathipedia contains the most prevailing techniques for preventing energetic overwhelm and empathic absorption, and its healing tools were specifically designed to guide empaths and Highly Sensitive Persons to their best, highest state of health, vivacity, and heart-inspired life!
He is a featured writer in Positive Health, Europe's number one online publication in its genre, and also a former contributor for the now defunct (but not because of Dave's writing), Kinetics Magazine published by NDE survivor and bestselling author, Kathryn Brinkley.
Dave's most popular interviews include: Lee Harris, ABCNews; Virtual Light Broadcast; and Lynn Andrews, best-selling author of Medicine Woman. Many more can be viewed or heard on the MEDIA page.
What People Are Saying About Dave
–
Ann Quasman
, Host, WomanTalk Live Radio, Baltimore MD
–
Sheila L.
, Angel Readings, Certified Reiki Master, Commack, NY
–
Lisa Mueller
, Executive Director at Celebrity Entertainment Corp, Greater New York City Area
–
Robyn Hatcher
, owner of
SpeakEtc
, a presentation and communication skills training company, NYC
– Annette P., Portland, OR
– Bea, Writer, Los Angeles
– Lora 'Abrielle' Medina, Lightworker, California
– Diana , Vancouver, WA, USA
– Edward Agolia, Co-Director of The Energy Center
– Anonymous Healing Circle attendee
– Mr. S.J. Benjamin, Editor, New York City